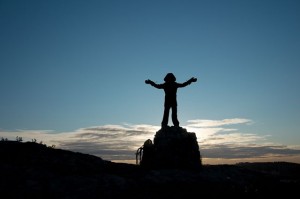 In 2011 our family moved from the USA - where we had been living for the last decade - back to Canada (our home country). This move marked the beginning of an exciting new era for us.
Through this move we were able to position ourselves to live a life with more creativity, intention, freedom, and adventure. In order to achieve these goals we:
Drastically simplified our material belongings, downsizing our family of five from a two-story 1100 sq.ft. home to a single-story 750 sq.ft. cabin.
Became self employed, working exclusively via the Internet.
Moved to an area where we didn't know anyone, or speak the language; a small village on the Gaspé Peninsula in Québec.
The following articles describe this journey, everything that went into it, and where we are hoping it will lead.