In one month we will celebrate our one year anniversary of our move to Quebec. After having lived here now for almost twelve months, we are starting to get a feel for the people and culture of the Gaspesie. I can't say whether what we have experienced here is representative of Quebec as a whole, but it certainly has been a lot different than Maine. One of the big differences is the way food is approached, and how it factors into relationships and gatherings.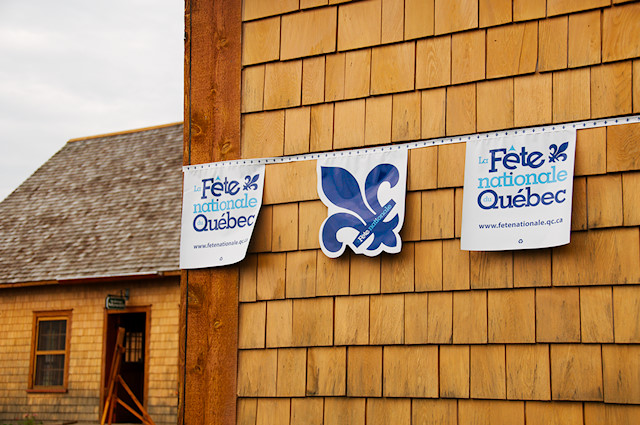 A significant portion of our life revolves around food. We spend a lot of time, energy, and money feeding our family healthy, whole-food, home-cooked meals. We view food as not just a means to sustain us, but a powerful tool. A tool to heal and nourish your body, a tool to form relationships through shared meals, and a tool to change the world through local agriculture, sustainable farming practices, and supporting local growers and producers.
We value food, and we love sharing meals with people.
When we were living in Maine, it was an extremely rare occurrence that someone would invite us over for a meal - despite the fact that we told people we would eat whatever we were served (I am sure it also had something to do with the fact that there were five of us). For the most part we were on our own. We resigned ourselves to the fact that a family of five plant-eaters had to go it alone, unless we went to a church pot-luck, or invited people to our home (which we did often).
At times we actually felt bad about our approach to food. Were we being too "extreme"? Were we alienating ourselves from developing deeper relationships because of how we chose to eat? Or was it something else?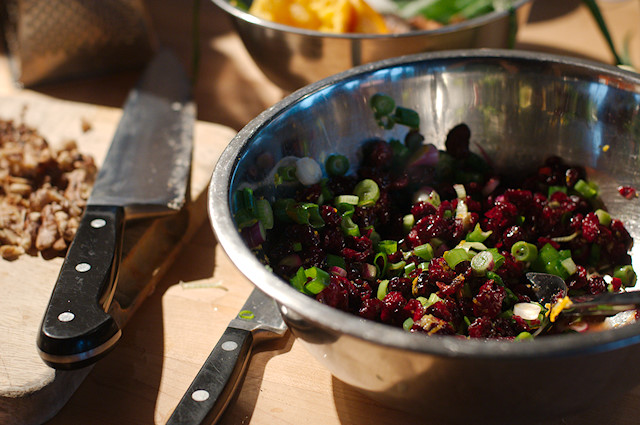 Interestingly, Quebec has been a completely different story. In the last year we have been invited out to peoples homes for a meal more times (if you exclude Thanksgiving) than we have the entire time we lived in Maine (9 years). It has been rather shocking.
Quebecois approach food completely differently (at least where we live anyway):
The experience of food and sharing a meal is very social. When someone invites you for a meal, they say "come in the afternoon". When you arrive - under most circumstances - the meal prep has not been started; you prepare the meal together. Part of the experience of sharing the meal together is preparing the meal together.
People are not afraid to cook. Almost everything we have had is made from scratch with basic ingredients. Quantity doesn't seem to phase them either, nobody has batted an eye at our family size. And if our parents are visiting, our friends invite them too!
There is no fear of vegetables.
Wine is served at every meal, and when you tell people to come for a meal, even if you tell them to not bring anything, they bring wine.
Nobody seems to be bothered by avoiding certain ingredients like gluten, or corn, or catering to food sensitivities. They like to be creative with food around here, and - unlike where we lived in Maine - they recognize the full spectrum of foods available, not just meat, wheat and cheese.
Dessert does not feature predominantly, if at all. When we lived in Maine, there was what I would call a big dessert culture. You couldn't have a meal without some sort of dessert. And often, the dessert was a big deal. Around here most meals we have been invited to do not include a dessert.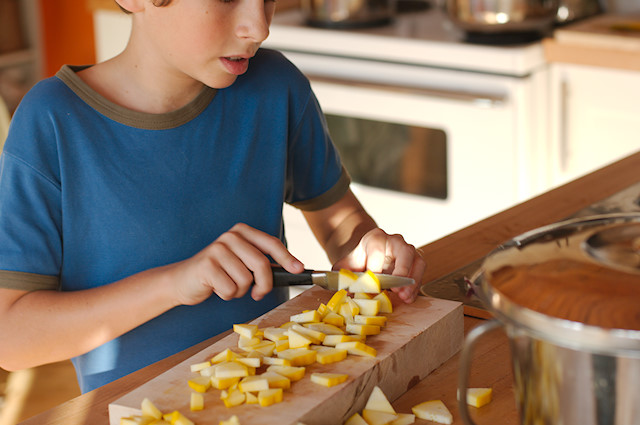 This whole experience has made me think that perhaps it wasn't necessarily our diet that left us feeling un-fulfilled in our desire to share fellowship with people over food in Maine. Perhaps it was cultural too. Maybe we were expecting something that just wasn't part of Maine's culture.
Culture that celebrates preparing and sharing a meal together really resonates with us. It is just one of the many unexpected side effects of our move that continue to surprise us.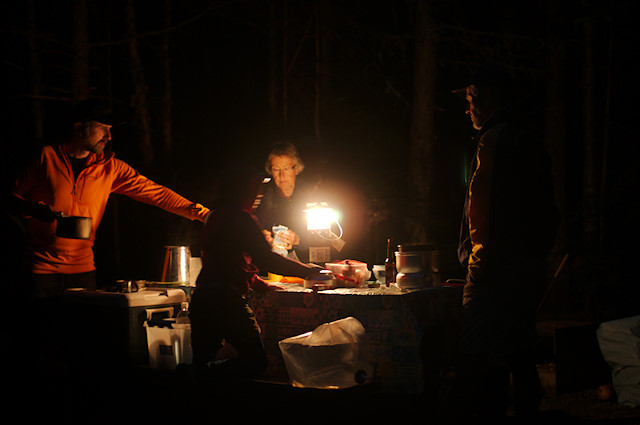 Travelling and experiencing new places, people, and culture is an incredible experience. It is something we want to do more of and this move to Quebec is just the beginning for us. Despite the fact that we are Canadians moving back to our home country, the whole process of moving from English-speaking Western Canada to the Eastern USA, then to French speaking Canada has really widened our view of the world - and we haven't even left North America (yet).
In what ways have you widened your cultural view in your backyard?