We arrived at our new chalet the beginning of July. Another new (to us) home. The fourth new home in thirteen months.
Four homes in thirteen months! What is up with this?
I have asked myself this question repeatedly over the last year.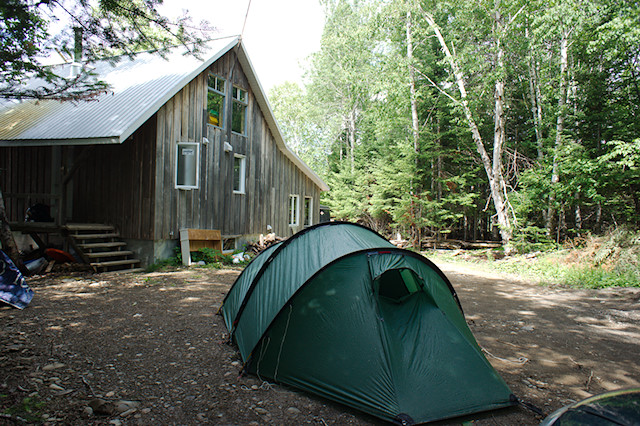 I've also asked why on earth am I doing this to myself? Why put our family through all this upheaval? Why put me through all this upheaval? I won't go through the whole story again of why we have moved so many times.
The short story is that we had to make a large scale life change to work towards our goals. We were willing to make sacrifices (I don't use that word lightly) in the journey to bring Damien home and have income earning and location independence.
One of those sacrifices was residential stability. A move like ours required staging.
Stage one: Getting our feet off the ground financially while living with my parents last summer.
Stage two: Moving to the Gaspé last fall and taking what was available - a seasonal rental.
Stage three: Finding our current chalet but needing a place to live for one month in between - which took us to Montréal.
Four homes in thirteen months.
If everything goes as planned, this current rental will be for two years. (Dear God: Please let everything go as planned.) At which time we will be launching a large scale outdoor adventure in which we won't need to live in a home for six months or so.
But right now, I'm not thinking that far in advance. I'm just getting through the challenges of this latest move.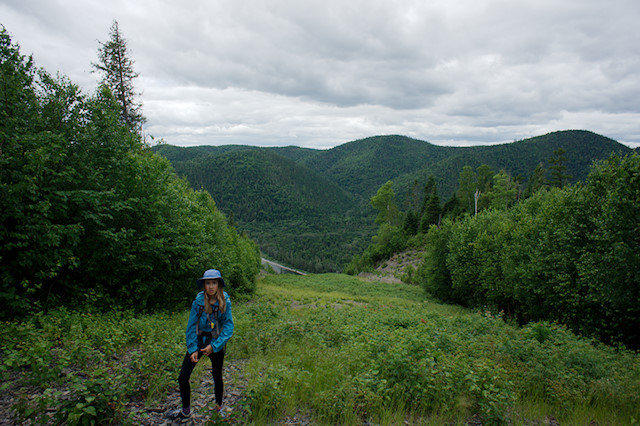 When sharing our family's moving story - either online or in person - I worry that I might communicate the wrong message about who I am. I'm concerned, wrongly or rightly, with people's perceptions. I know, I need to get over that. But I'd like to clear up a few misconceptions you might have about me.
I must be naturally adventurous. I'm not. I'm married to an adventurer and I'm open to new experiences, but adventuring is something I've had to grow into.
I must welcome change. Ugh. Enough said.
I can handle disorganization, upheaval and mess better than the average person, or woman. Wrong again.
I must not need stability and security; that I get a thrill flying blind. Nothing could be further from the truth.
I must be specially endowed with extra fortitude for this kind of thing. No.
The same goes for homeschooling. By the comments I get both in person and online there are people who think I must have super-human patience, wisdom and knowledge. That I am blessed with some character trait the average person is not. That my children and I must have "compatible" personalities. Ha!
I am not superwoman. I have struggled (mightily) with each of these moves. And I'm not any more qualified in character or intelligence to homeschool my children than the average loving parent.
People don't step outside the box and try to live according to their convictions, dreams and desires because they have an extra dose of strength, character and fortitude.
You grow these traits by doing things that stretch you, that are uncomfortable, that require sacrifice. And it's not always fun. And sometimes it hurts - like a gnawing worry in your stomach or a heartache for something you've lost.
I think too often we look to acts of bravery, courage and indomitable spirit and we think, "I could never do that because I'm not enough of something." Strong enough, adventurous enough, courageous enough, compassionate enough, etc.
Here's the truth. You don't grow those characteristics in a vacuum. They don't get painted on as the shiny finish. Character is wrought in fire - on hard hikes and difficult moves.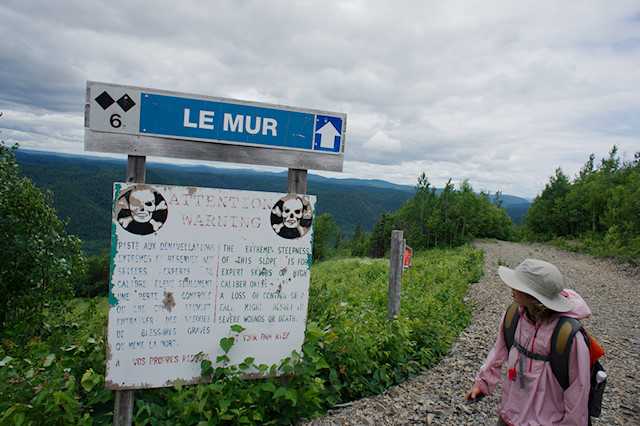 If you desire to be someone who takes risks you'll have to actually take risks. If you desire to be someone who has adventures you have to travel into unknown territory. If you desire to be someone with a story to tell, you have to open yourself up to the hard work of living a good story.
I honestly believe that to grow into our best selves, the selves we were created to be, we have to go through refining fires. Those fires will be different for each person and family. The fires of new motherhood or raising young adults. Of homeschooling your kids. Health challenges. A hike up a mountain.
My own refining fire, as someone who loves stability and organization, has been four homes in thirteen months.
There is more to come, not moving (please!), but more refining fire. As soon as we open the door in our life, even just a bit, to adventure or living a good story we are saying yes to this fire. Ouch.
But it is in this fire that we actually grow those character traits we want. Gain wisdom - wisdom is not handed out like trick or treat candy - and have experiences worth living and writing about.
Or so I tell myself.
What is your current refining fire? What do you think is being "wrought" in you through that process?