Things are finally starting to settle down a little since we returned from our trip this past week.
The final three nights of our stay were with a wonderful family we met right here on Outsideways. Thanks Jeremy and Amy for your wonderful hospitality, and the great hike on Sunday evening to Scout Falls in the Uinta National Forest!
To read more about the other places we visited and the people who hosted us, be sure to check-out Renee's posts on FIMBY here and here and my recent post on the first five days.
Elsewhere on the Web
When we were at OR we got to visit the Nemo booth (Nemo is a outdoors gear manufacturer based out of New Hampshire). They make really cool gear, some of which we have been testing as part of a (soon-to-be-published) series of family backpacking tent reviews for Backpacking Light. We got to meet Connie, share with her our tent experiences, and - because they are so receptive to user feedback - they will actually be making a small design change based on our feedback! Connie also wrote a post on the Nemo blog about meeting us. Thanks Connie.
Getting into OR wouldn't have been possible for us without the help from the wonderful folks at Backpacking Light. Thank you! Be sure to check-out the OR articles that will be publishing this week, one of which was written by us. Not a BPL member yet? Check-out how you can get a discount on a one-year subscription.
For the past week, Toe Salad has been featuring video interviews with all kinds minimalist footwear companies. I had a lot of fun doing those, it was really cool to finally meet a lot of people whom I had only ever communicated with via email. More videos will be release this week too!
While we were on our trip Brian Green published an interview with me on his blog. The topic? Minimalist footwear (of course!). Brian is a family man, a lightweight backpacker, and one of the contributors to the Ultralight Backpacking Bootcamp which is underway as we speak. Brian's blog is a great resource for backpackers.
While we were gone Heather at Unplugged Sunday wrote a post talking a bit about our trip. Stay tuned this week for Renee's next post over there, it is going to be a good one (or so she tells me).
Giveaways
Last week we launched a giveaway for a family-sized set of Light My Fire sporks. I am pleased to announce that the winner of the giveaway was Tom Hart. Thanks everyone who participated!
Just because you didn't win doesn't mean that you've lost your chance for a prize just yet. We have another giveaway for you! Little Life has donated a toddler-sized backpack for us to give to one lucky reader. This thing is small, and cute. 
To be eligible to win, all you have to do is leave a comment. In your comment, state what you plan on putting in the backpack if you are the winner. You have until the end of next Saturday (August 20th) to leave your comments. We look forward to hearing from you!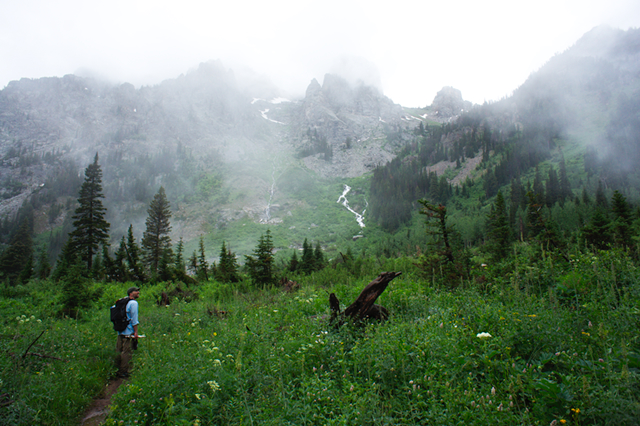 See our other OR articles here: