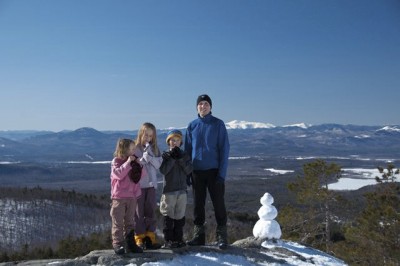 Integrating Priorities
If you are anything like us, you have long since realized that you can't do it all. There are so many priorities in life that compete for our time that inevitably something ends up suffering - relationships, health, fitness, and sleep to name a few. These priorities always seem to be pulling in opposite directions, creating a tension that can cause us to either give-up, burn-out, or get sick. Again, if you are anything like us, there are probably many days that end unsatisfied, thinking about everything that wasn't accomplished.
One of our goals as a family has been to seek out areas where we can integrate multiple priorities into a single activity so they don't compete with each other for time and energy, but rather they work together and allow us to meet several goals at once.
Imagine if you could combine family relationship building, health, fitness, spiritual growth, fresh air, home schooling, fun, environmentalism, leadership training, and much more into a single activity. Imagine if you did all of that in one day and it all ended with an incredibly satisfied feeling and a bunch of tired, contented kids.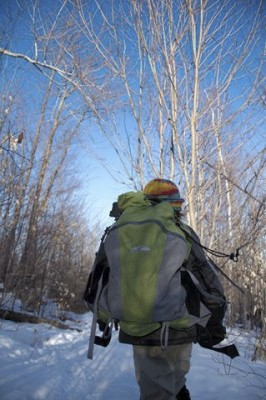 One Day a Week
For us, one of the most foundational principles that we have put into practice towards this end is what I call one day a week; devoting a whole day each week to a shared family activity. This was difficult at first but after shifting some priorities it has become a mainstay in our routine.
After working at this for the last couple years we have found the greatest success by following these guidelines:
Do it away from home: Home has too many distractions. There is television, video games, the Internet, dirty laundry, dirty dishes, house maintenance, organizing, cleaning, etc. all of which will be right in your face if you stay around home. Leave the distractions at home and un-plug from everything that saps your mental energy so that you can devote your full attention to the family day. Spend the family day away from home. We learned this lesson the hard way!
Do it outdoors: Modern society has too many distractions. Get away from the shopping, advertising, air pollution, noise pollution, and all forms of sedentary entertainment. We need the outdoors, more so that we actually realize. If you don't think that you need the outdoors, then I would suggest that you don't understand what you were designed for. Spend this family day in the great outdoors. Initially we spent our family time in the outdoors because it was cheap, but now it has become a necessity - we crave it.
Make it physical: Hiking, cycling, skiing, climbing, snowshoeing, canoeing, kayaking... whatever you choose to do, make it human powered. Pick something you love, then give yourself permission to get excited about it - since you are doing this with your family you don't have to feel guilty about the time and money you spend. We are physical beings, our bodies NEED to move in order to function at their optimum level. Nothing is better than ending a day physically exhausted and mentally fresh. Our family picked hiking as our outdoor activity, but there are many others that would work just as well.
Select an activitiy that is affordable: You are going to do this once a week, make sure that you can afford to do it. A plug for hiking: hiking is cheap!
Select an activity that scales: Make sure that you can challenge yourself, and that you will be able to challenge yourself for years to come. It shouldn't bee too difficult for the youngest in your group, and too boring for those more capable. It should be an activity that you can all progress together at. Do something that will allow you to set goals, dream dreams, and have the potential to reach beyond your back yard into the world around you. For our family, we have dreams/goals of doing a long distance thru-hike and backpacking in foreign countries.
The entire day: Work towards devoting the entire day to this activity - from the time you get-up until the time you come home for supper. When you first start out, start slow. Start with a couple hours on the weekend and then ease into it, making the entire day the goal. We did this over the course of a year or so. It really depends on a number of factors such as the ages of your children, and how long it will take to shift priorities.
All year round: Learn how to be active in all seasons and all weather conditions. This is as much having the correct gear as it is practice and having the right mental attitude about weather. This has been a tremendous learning experience for us and has given us a lot more freedom to be comfortable in a wide variety of situations.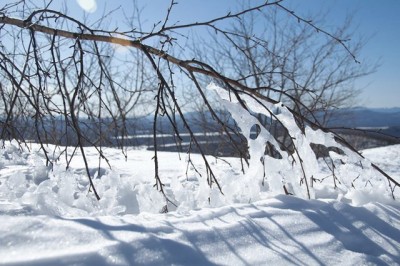 Make it a priority: Don't let anything get in the way of this day. There have always been and will always be more things to do than you have time for. Many of these conflicting opportunities will be good. There will be difficult decisions. Learn to say no to the things that will take away from this day. Your actions in this regard will speak volumes to your family. When you say no to things, you are saying yes to your family and you are saying that they are the priority. This has a huge psychological benefit to everyone, especially the kids. We continue to struggle with this and probably will for the rest of our lives. There will always be too much to do.
Don't over-extend yourself the night before: Make sure you allow yourself the time to prepare the day before. If you go to bed really late, or fill up the prior day with too much leaving you exhausted, the family day will suffer. Getting out the door is the hardest part, so doing everything you can to make getting out the door as easy as possible should be the biggest priority. We learned this the hard way too!
Do it now: Don't wait until your kids are any specific age, or for some future event to occur. Start now, when your kids are young. Be patient, don't let yourself get frustrated by the slow pace, short distance, or complaints of discomfort. Be a good listener and help everyone to reach their potential. Before you know it, you as a parent will be struggling to keep up. When we first started out our youngest was 3 years old, my only regret is not having started sooner!
Select an activity that everyone can do: Make sure whatever you do, that everyone can participate at their skill level, together. What you don't want is everyone getting to the destination and then going their separate ways for the day. You won't build relationships that way. The more skilled members of the family will need to slow down a little and those less skilled will need to stretch themselves to find the happy medium. A plug for hiking: anyone with two legs can walk.
No family member left behind: You are not out there to test your skill and grow as an individual (anyone can easily do that), but to stretch yourselves as a family which will be a more difficult, yet more rewarding task. Don't let anyone stay home! If someone is sick, don't leave them at home alone - you should all consider staying home. If someone is not motivated find out why and figure out what you can do together to pick-up their spirits. Mastering family unity and togetherness has been absolutely essential to getting our family on the same page for outdoor activity.
Build the anticipation: Do things during the week that build the anticipation. Watch movies and read books about the outdoors, adventure, and your favorite activities. Get everyone inspired and stoked to have your own adventures. By the time your family day rolls-around everyone will be rearing to go. One of our yearly rituals is to go see the Banff Mountain Film Festival World Tour for adventure inspiration.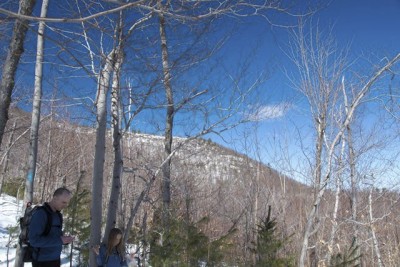 One day a week is all it takes to start a family revolution!
Update: If you liked this post, make sure you read the follow-up called One Day a Week, a Homemaker's Perspective