I recently read the following on a friend's facebook status:
I don't like when someone talks about radically changing their life for the better, and someone else talks about "everything in moderation."
I loved this observation. And it's so true. Whenever people start talking about making radical, meaningful or intentional changes in their life, someone will inevitably pipe up with, "everything in moderation".
Have you found this to be true in your own life? We sure have in ours.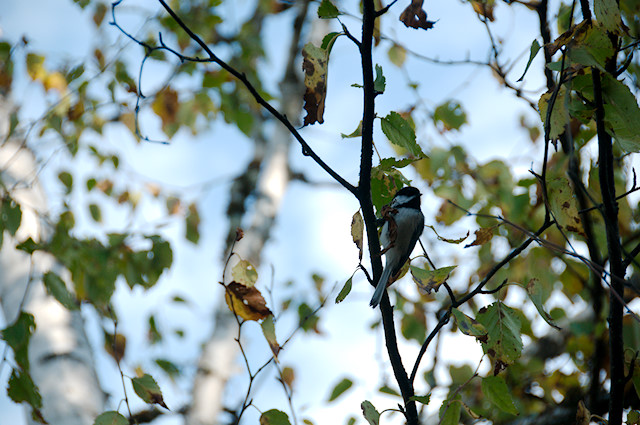 As important as moderation is, "everything in moderation" is often used as a cop-out phrase for people who are scared to make changes in their own lives.
I call it a naysayer phrase.
Here's another. "You'll see." Spoken with a certain inflection that is meant to communicate - you must be hopelessly naive about the world.
Or how about, "That's not the way the real world works." Oh, I hate that phrase. What is the real world exactly? Am I not a "real" person living a "real" life?
Anytime you are courageous enough to step outside the box with an original and challenging idea, a notion that questions the status quo or a "dream-big" dream, people are going to say these things to you. (You've probably said these things yourself.) These dreams might be for your own life - to thru-hike that Appalachian trail with your three kids. Or they might be dreams you have for others - to build a safe house for pregnant girls living on the streets of Kenya.
Our own choices that have garnered these responses have been about homebirth and homeschooling (and to a lesser extent home church). Plant-based eating - is it even possible to grow children on plants? Moving to follow our dreams. Building a livelihood from work we love to do. Living without a minivan. Choosing to spend a lot of time together as a family. Yes, we've had people naysay that. And of course our family adventures and hardcore hiking. You'll see, kids can't or won't do that. Oh really?
We have some other plans on the horizon, and dreams for how we want to live as our children grow, that will no doubt garner the same response.
We've come to expect these responses and we don't care anymore what other people think anyway.
But still, why do people respond that way? And how can we best deal with it?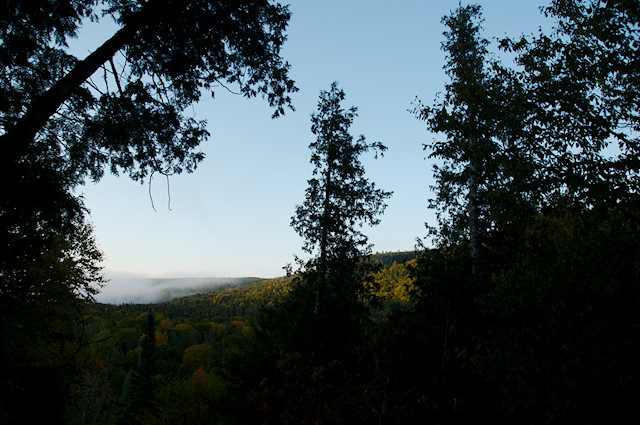 First, let's talk about why people are so negative about other's people plans and dreams.
1. Some people don't want to see you get hurt, disappointed, etc
Most family negativity comes from this place, assuming your family are generally nice to you and aren't made up of people from point 5 (see below). The people who love us don't want to see us get hurt. They will point out the risks in our plans simply because they don't want us to experience loss. And by extension, they don't want to experience loss. I'm a mother, I so get this.
I'm not a thrill seeker by any means, but what I've come to learn more and more is that part of the the deep joy in living comes from moving forward in your dreams and goals in spite of the risks. The thrill and sense of accomplishment doesn't come from doing the easy. Stepping outside of our comfort zones make us vulnerable. But our brains and bodies our wired for growth. And growth requires risk, change and vulnerability.
2. Some people aren't wired to challenge the status quo
Whether it's by virtue of their personality (raising my hand) or past experiences, including upbringing and cultural context, some people are more uncomfortable challenging accepted assumptions. As I've come to understand different personality types, I've learned that there is a reason I tend to resist new ideas and change, I'm wired that way. I always find this reassuring for some reason. Especially since Damien is totally different from me in this regard. I feel like I can play the personality card to help explain my hesitancy about anything new or scary.
However, I'm open to new ideas once I've had time to experience it in some way - either through reading or hands-on involvement. I'm not a visionary or big dreamer. I'm a guardian, a loyalist, a doer and a manager. Which means once I do catch a hold of an idea - watch out.
All that to say I totally understand being cautious about new ideas. Some of us are just wired that way. But that doesn't mean we need to be knee-jerk naysayers.
3. Some people lack imagination and courage for their own lives
It's hard to understand someone's courage when you're own life lacks imagination. Without imagination, one person's courage is another person's stupidity.
Humans are born with a huge imaginative capacity. Just look at all our accomplishments as a species. Children are naturally imaginative and curious. But somewhere in our life journey many of us lose this gift. Imagination is something we can develop by giving ourselves freedom to explore creativity. That's why nurturing creativity is so important.
Courage is something we grow by overcoming challenging situations and living and speaking with our whole hearts. Fully engaging in life and encouraging others to do the same. This takes guts. According to Brené Brown courage originally meant to speak one's mind by telling all one's heart. I like this.
If people routinely take the path of least resistance they lose their courage to take action and the courage to speak their mind by telling their heart. So don't be surprised if they naysay your courageous living.
4. Some people have had a life of hard knocks and challenges they couldn't overcome
I come from a privileged upbringing. Born in Canada to middle class parents, loved by my family. Damien is the same. From this background anything I'd say about overcoming challenging situations sounds like drivel. So I won't say it.
Instead I direct to you to recent book I read - The Hiding Place by Corrie Ten Boom. Or any other book that tells the story of living and surviving hard and difficult circumstances and doing the impossible - not giving up hope and a positive outlook on life.
I don't have the space to go into all the theories of why some people overcome and others don't. Nor do I have the life experience to really speak to this. But I do know that those who don't overcome their very difficult life circumstances will usually naysay those that do.
5. Some people are simply mean-old cusses (usually because of point four)
You know the type of people I mean. Enough said.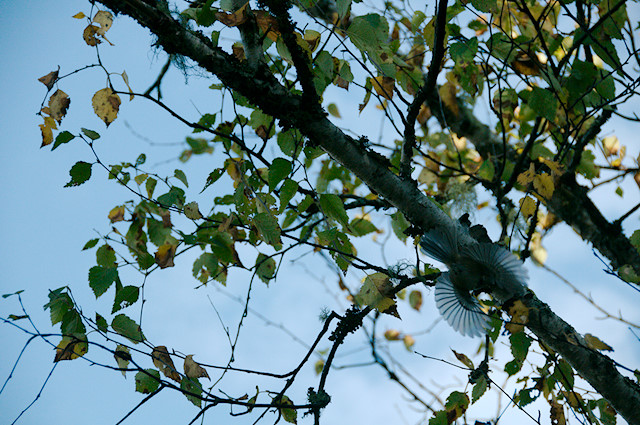 So, how do you deal with these different categories of naysayers? These categories are not exclusive, often there is overlap. Well meaning family members might also lack courage and imagination. Or have a history of hard knocks that have conditioned them to negativity.
Here's some ideas to deal with each category as I presented above.
1. Well intentioned loved ones
Theses are people who truly care about our health and well being and don't want to see us die giving birth at home or lose a toe to frostbite on a winter hiking expedition. Or see our hearts broken and our bank accounts emptied as we invest our lives in a ministry of some sort.
These are the people that you engage in discussions with, when you're ready. You might subtly or not so subtly recommend books and websites that support your position. Showing that you're not totally out to lunch, that you are making an informed or heartfelt decision based on evidence or conviction.
You may not convince your loved one and you may still hear them say "that's not how the real world works" but at least they will understand, hopefully, a little more where you are coming from.
I will say though, we all have only so much energy in our lives and I would reserve this response - where you actually engage with your head and heart - for those few people who you truly care to influence, persuade or simply assuage.
Do not discount wise council from people you trust. (The best council to seek is from those who have gone before you on the path that you want to walk.) But be careful that someone's fear isn't cloaked as wisdom.
2. Not wired to challenge
Speaking from personal experience, the naysayers in this category have a bark that is stronger than their bite. In fact, they don't want to bite at all. They just need time to process and hopefully have some hands-on experience with your idea. So offer it to them.
Invite people to join your ideas in whatever way is possible. And make it easy for them to do. You may build your biggest supporters this way.
3. Lack of inspiration and courage
Instead of trying to convince people of your decision with your words, overcoming their lack of imagination with flawless logic or some other ineffective means, why not just live it? Inspire people, with your life, to make their own courageous decisions and support them when they do.
Let your life tell the story of your decisions and smile nicely when they say "real life doesn't work that way" and then prove them wrong.
We've decided to be exactly who we are. To discuss our life choices as people ask us, but mostly just live it (and write it!). We live our passion for health and wellbeing, the outdoors and adventure, freedom in education and livelihood. Our lives can do the talking for us.
This is "be the change you want to see".
And don't be a naysayer yourself. It's so easy to see the flaws and happily point them out in someone else's dream. If you want support for your own ideas, don't do that.
4. Overcoming a life of hard knocks
You may never win these people over to your side and that's ok. Instead, your dreams should help to build a world that supports and loves people. Your out of the box thinking should grow a better world to live in. Where not as many people encounter life's hard knocks and insurmountable challenges that condition them to fear, hate and negativity.
Do you see where I'm going with this?
Build a world that supports people. This doesn't have to be big scale. In fact it's too daunting for most of us to think on that level. Start where you are, on your street and in your community.
Love people and be kind.
5. The mean old cuss
Some people are just so miserable with their own lives they can't stand to see other people living with joy and freedom. People who have the courage to try new ideas and challenge societal assumptions. I think it's best to simply ignore the opinions of these people but love them as much as possible.
You're not going to change their mind with your words. You probably won't change their minds with your actions. But you are not accountable for their actions. You're only accountable for your own.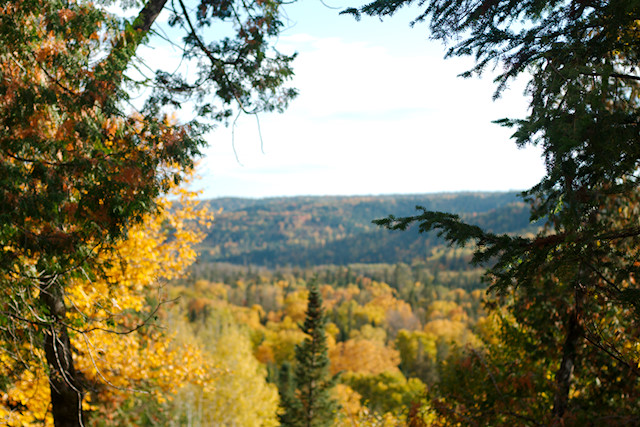 Have you encountered naysayers in your life? Do you have any strategies for dealing with this negativity?