Our family is trying a different outdoor activity this fall. Instead of hiking every week we're alternating hiking with community cross country running events.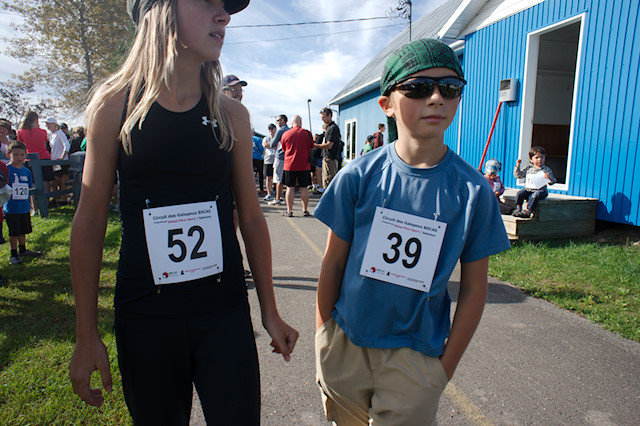 Through the months of September and October the communities in our area, within a 45 minute radius of where we live, are hosting family cross country fun runs. But because we live in Québec they're called "circuit de course et de cross-country des galopeux." Galopeux - say it with me. Never mind. I don't know how to pronounce it either but I think it translates as gallop. Feel free to correct me if I'm wrong (we have a couple translator friends who sometimes read and they're the experts, not me).
The first race was two weekends ago. We ran that course with my parents on their visit. Immediately after the race we hit the road for our brief camping trip to Forillon National park.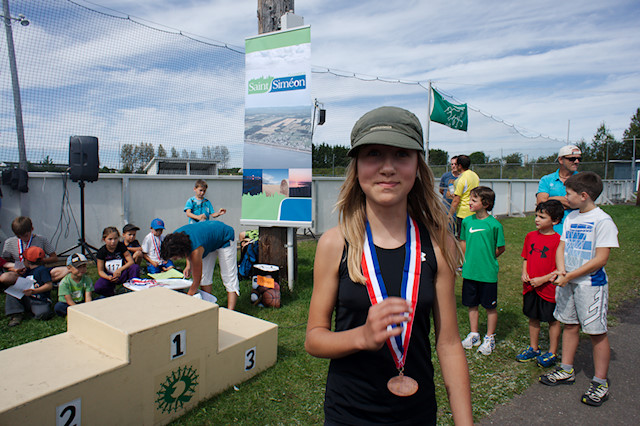 That was the first "race" run our kids have ever done. (Yes, Céline placed!) We're not a family of runners, we're endurance hikers. But Damien has started running again, after years of not running, and is inching our family down this path. He's doing his own training and is supervising the kids so they have fun and stay injury-free. Minimalist shoes are big part of the injury-free strategy.
I'm joining just for fun. I have dug my heels against running for so many years. It just seems so boring to me, but if my whole family starts I may just have to join. I've even asked Damien how I might train also. Oh, oh.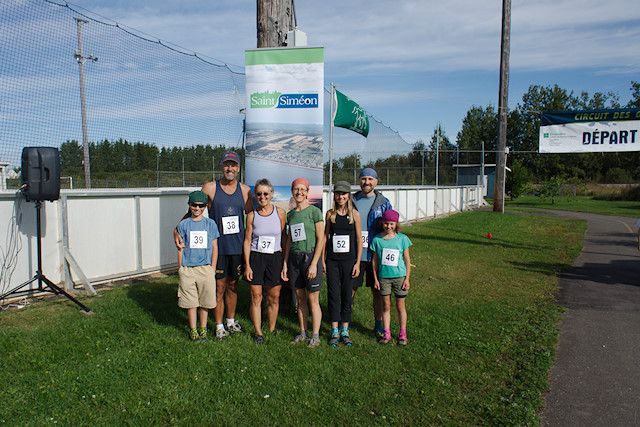 These community runs are a great way for our family to try a new, inexpensive, family friendly, outdoor activity - together.
There are six different races (we're doing four or five), each in a different community. At each race there are several different course lengths you can choose to run depending on your age and ability. The runs are just for fun (i.e. no one's qualifying for Boston) but there are also prizes and medals donated by local businesses.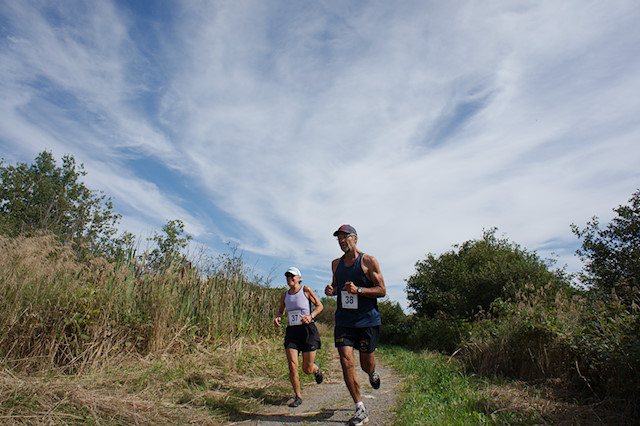 This is totally new for our family and we decided to do it for a few reasons:
It's family inclusive. The whole family participates. There's 500m for little ones (they get the most cheering by far), 1 and 2 km for the kids, and 5 and 10 km courses for young adults and adults. I'm an adult but I joined Brienne in her 1 km course, for "moral support". The mood is festive and cooperative. The races are fun but also challenging. And the courses themselves are beautiful through the fall countryside. And did I mention they're free! My parents, who have run a lot of races in their day, have never experienced a family run event like this.
It's a way to meet like-minded, activity orientated families. We are always looking to meet families who like being active together. This is especially important to us now that we are living in a new area and really want to make friends.
Our kids are trying to make friends. This has proven challenging because we homeschool and we're anglophones. We are trying many community activities this fall to help our kids connect with other kids. Kids from families that share our values for health and the outdoors would be an added bonus.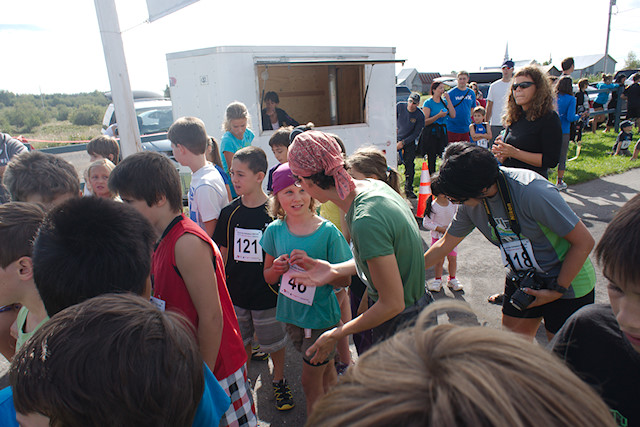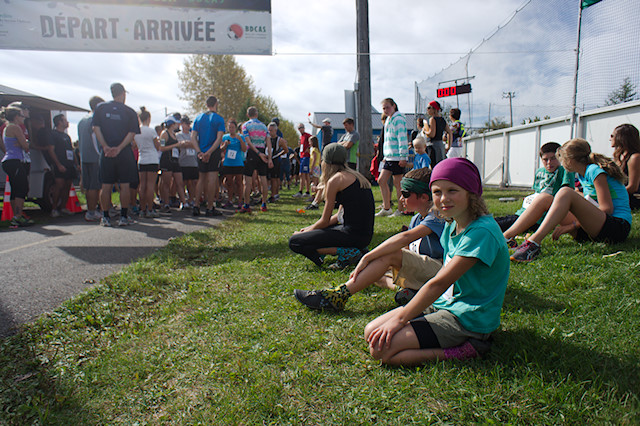 These races take place approximately every other Sunday in a different community each time. Yesterday's race was in our home town and Damien will write a post about that later this week.
The weeks we aren't running we'll be doing our usual Sunday hike in the mountains. And coming up soon we'll be doing a fall backpacking trip.
We feel very blessed to live a place with family friendly events like this as well as the mountains as our playground.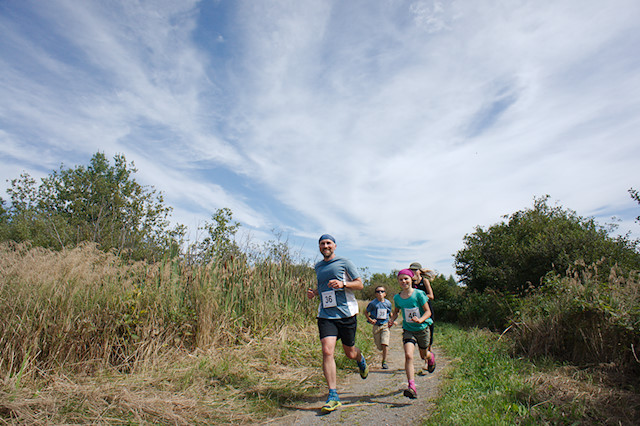 We'd like to thank VIVOBAREFOOT for sponsoring our family on these runs. As you may know our family believes in minimalist or barefoot shoes for optimum health in all our activities - hiking, backpacking and now running. We've been wearing VIVOBAREFOOT shoes for years and love their fit and performance. You can read reviews of VIVOBAREFOOT shoes on ToeSalad.




Many thanks to our friends at VIVOBAREFOOT for outfitting our family in running shoes (which incidently we also use for hiking and backpacking).