We recently entered a contest that was put on by GoLite to find everyday athletes to use as models for their catalog. In order to enter in the competition we had to write a story/article and submit some photos. Here's our submission (we didn't win).
I also submitted this post to The Kathleen Show's Prevention Not Prescriptions.
Now time for a mini-rant (we didn't submit this to the contest): While I like the idea of a company using everyday people as models for their products, I think someone needs to take things farther. Where are the families? Everyday people have families, and we need to encourage people to get out as families. The only way our kids are going to learn to appreciate the outdoors is if their parents take them there. Let's see some real outdoor companies encouraging families to get outdoors. (Never-mind the fact that the future of their business, and our natural world will depend on it).
Now time for our actual submission.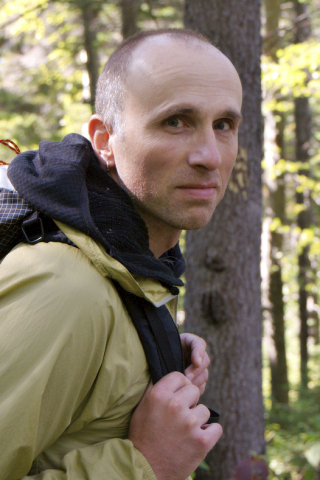 I'm the father in a family of five that needs to be outdoors. Therefore I (we) GoLite.
For our health...
Spending time being active in the outdoors is vital to the health of our family. Our physical health. Our emotional health. Our relational health. And our spiritual health. Making time for this necessary adventuring together means that we need to simplify other areas of our life. Therefore we go light.
For the environment...
I want my kids to grow up with a love for the outdoors. After all, they won't be able protect something that they don't have an appreciation for. I want them to learn that one of the biggest contributions that they can make to protecting our world is to consume less. Therefore we go light.
For our finances...
Taking the time to care for our children and live as sustainably as possible is a full-time vocational commitment, and limits our family's financial resources. But sustainability, by its very definition means living within our means. Therefore we go light.
For gear...
Keeping a family active and comfortable in the outdoors requires good gear. All of our purchases require careful planning and preparation; choosing fewer pieces of higher quality gear. Therefore we go light.
For space...
I don't think it's necessary to buy a home bigger than we need or a large gas-guzzling vehicle for transportation. Packing up for a week in the mountains means we need to fit all of our gear in the trunk of our aging 4-door sedan. Therefore we go light.
For time...
Having more stuff complicates our lives. I would rather spend time hiking with my family than cleaning, organizing, sorting, storing, buying, and selling stuff. Therefore we go light.
For mobility...
Having less gear in our trunk or in our packs means that we can go farther and higher, visiting places few other families go. We desire to see and experience the natural wonders of the outdoors. Therefore we go light.