Trip report from our Memorial Day weekend backpacking to Horns Pond in the Bigelow Mountains of Maine.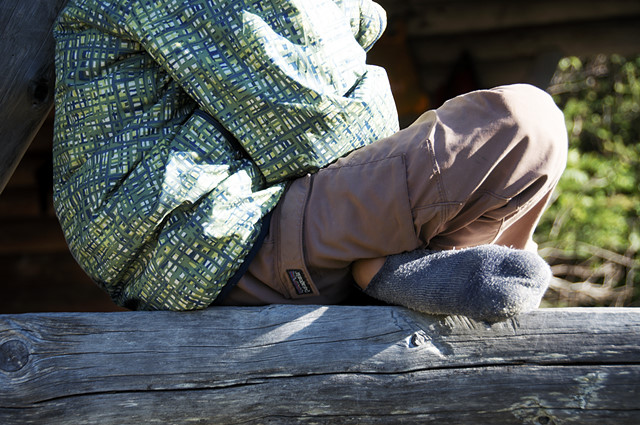 The hiking:
4.1 miles one way.
We started on the Fire Warden's Trail that starts at Stratton Brook Pond (you don't want to know how buggy that area is in May) then took the Horns Pond Trail at the junction. The bugs diminished the higher we hiked.
The second day we hiked 1 mile up to the peaks of the South and North Horn, for a total of 2 miles of hiking. It was a nice rest day with naps and reading in the afternoon.
This campsite and pond is also a great location for a day hike.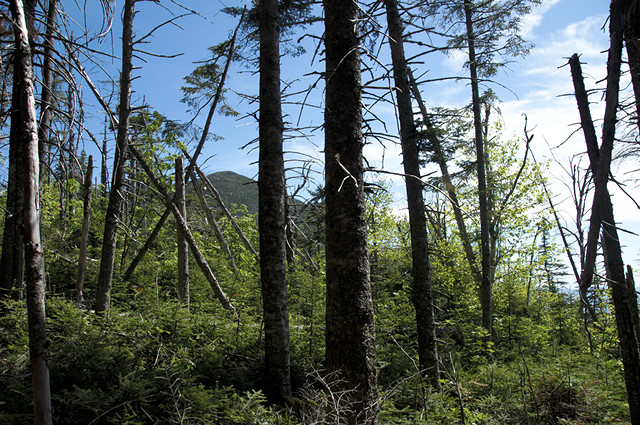 The accommodations:
Free! No site fees, what a deal for such a great spot.
No fires. Bummer.
We used the shelters that were located there and left our tent at home. Probably not the smartest thing to do. The site caretaker told us that last Memorial Day weekend the whole campsite was full to capacity (58 warm bodies). The weekend of our trip was much quieter in comparison.
There are 2 lean-tos or shelters that sleep 8 each. Lots of campsites and an area for groups.
This site is on the Appalachian Trail and I suspect is fairly hopping later in the hiking season with both north and south bound thru hikers. Our family loves meeting section and thru hikers and connecting with people at campsites is a bonus for us.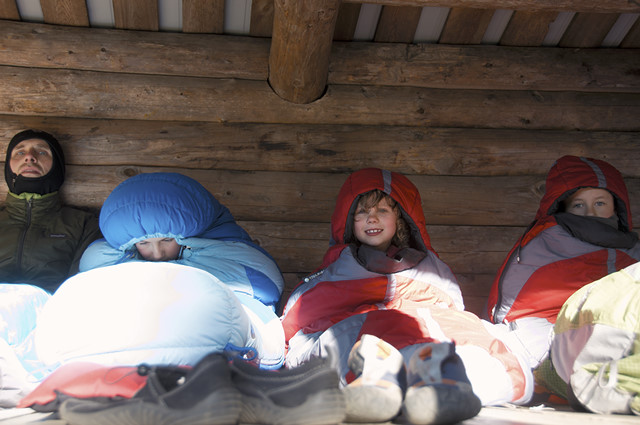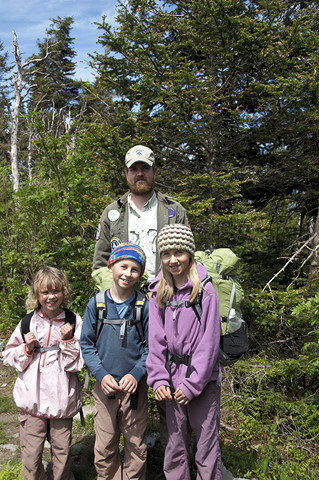 The view:
The views going up were quite lovely, when we had one. The view from the North Horn down is gorgeous. 
The Horns Pond is a sweet little pond. Reportedly moose visit but we didn't see any. Some people fish in the pond for little brook trout. On a really hot day I'm sure it would be a refreshing swim but it wasn't really hot when we were there. 
There is no view from the shelters, they are located away from the pond for environmental reasons. This was a bit disappointing but understandable. The privies however have a great view of the mountains to the south, including Sugarloaf USA Ski Resort (a view I personally did not appreciate).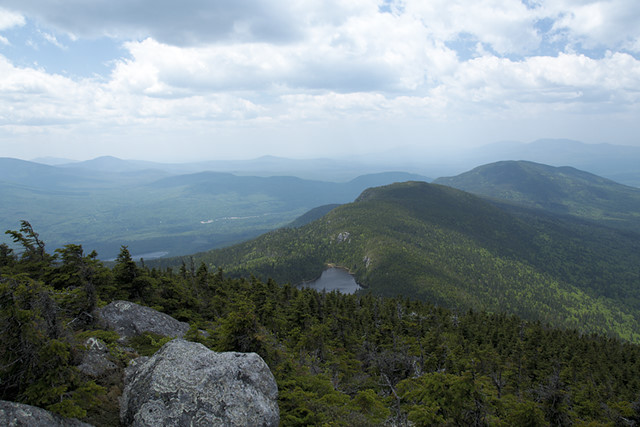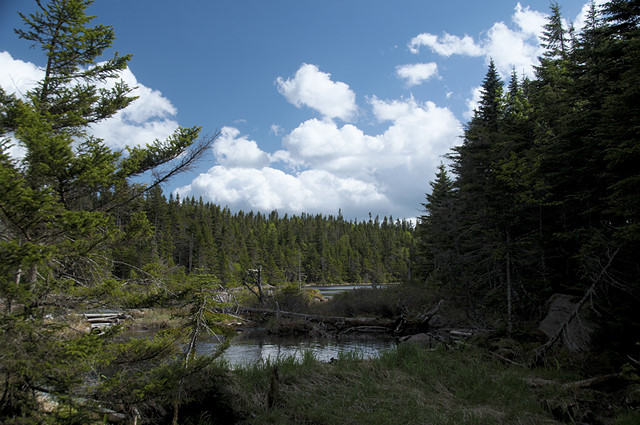 Please see our family's home blog FIMBY for more photos of this trip. Also: