I am now convinced that most children's outdoor clothing is made more for fashion than function. The quality I am seeing these days is pretty abysmal. My theory is that most people who buy this stuff are not actually spending much time in the outdoors doing, you know, outdoorsy stuff.
Kids like to climb rocks and trees, jump over creeks, and explore little crags, nooks, and crannies. They probably spend as much time on their bums and knees as they do their feet. This is normal behavior for a kid. Don't outdoor companies know the conditions for which these things will be used?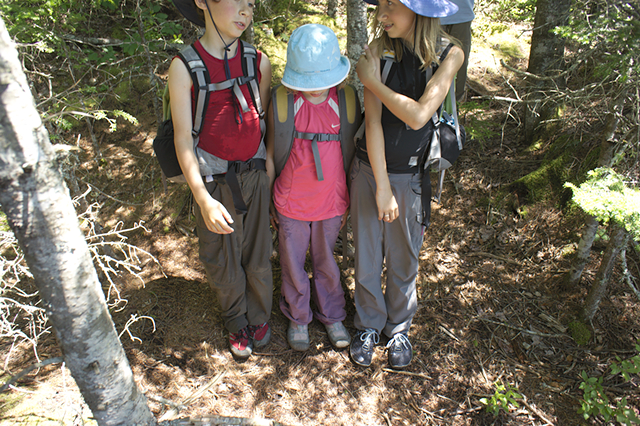 We spend a lot of time in the outdoors with our kids. I am not afraid to spend money on buying quality clothing, because I know we will use it. The problem is, how in the world am I supposed to know what quality is? You sure can't go by brand name...
Patagonia used to make kids' pants. They were the most durable pants we had ever seen, we were able to pass them down from one child to the other. When our kids eventually outgrew them (they outgrew them before they fell apart) I had to find an alternative.
I have bought three (yes, three!) pairs of pants for my son in the last year. All from different manufacturers. None of them have lasted more than six months each. I am getting a little frustrated with this picture:
Chlorophylle: MAJOR FAIL!
This was our first attempt. We bought these pants last summer while on a trip to the Gaspe Peninsula in Canada. They started falling apart within a couple of months. This is what they look like now...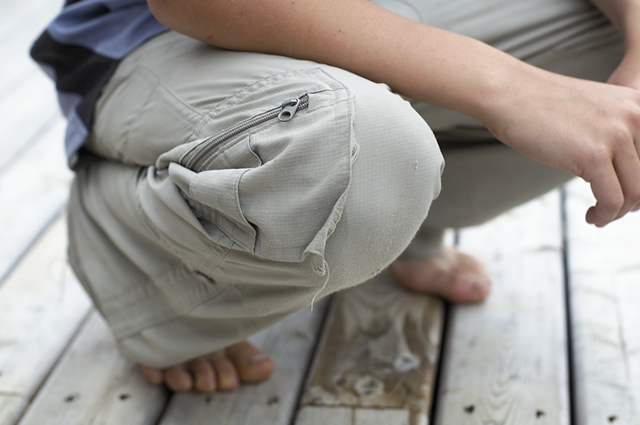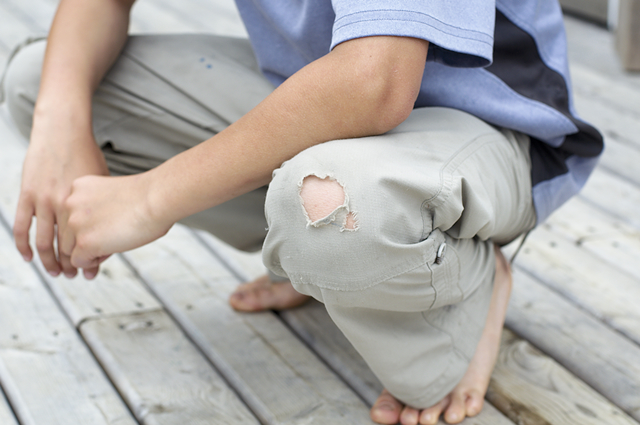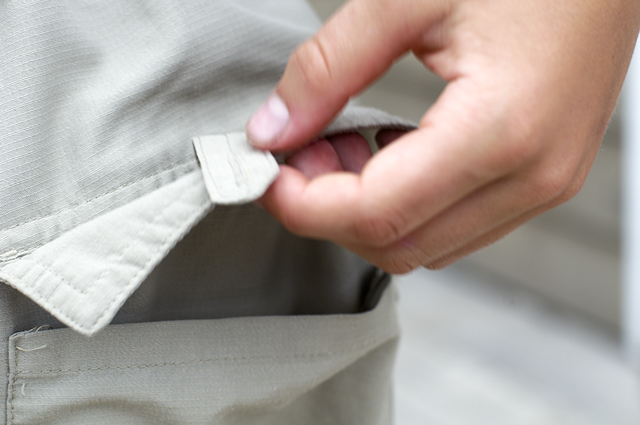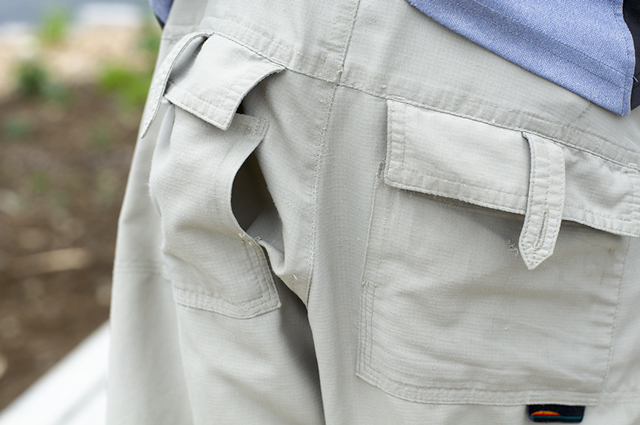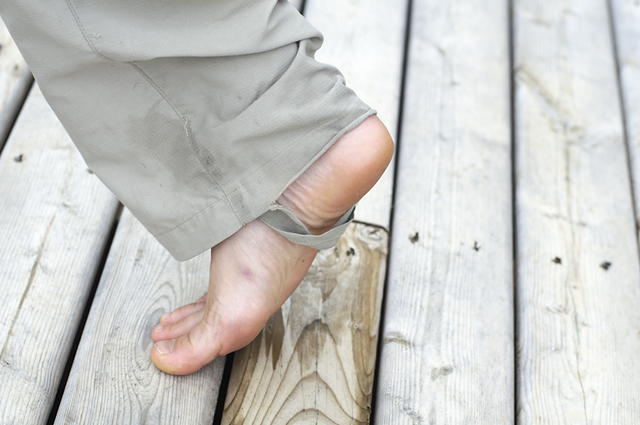 Columbia: FAIL!
This was attempt number two. In a matter of a few months they were unwearable.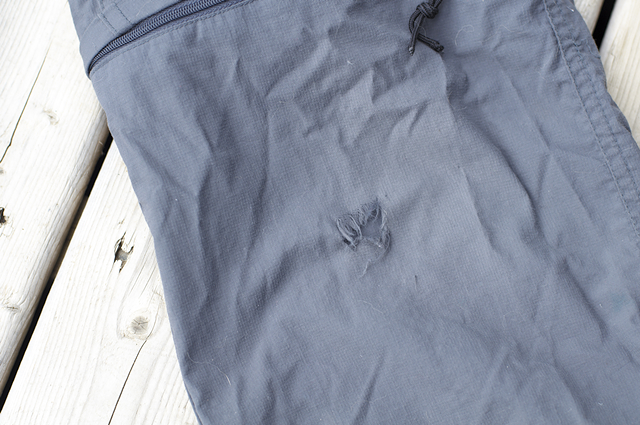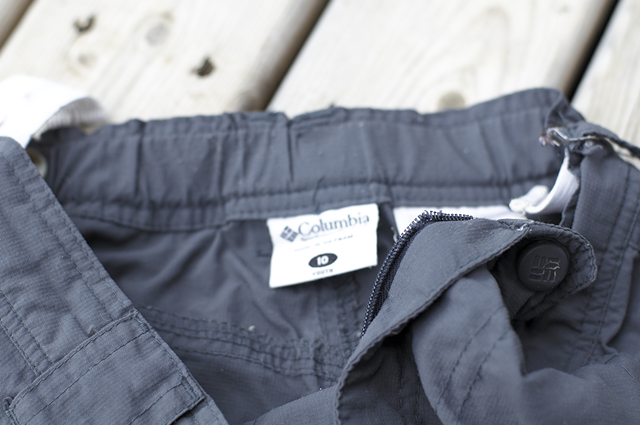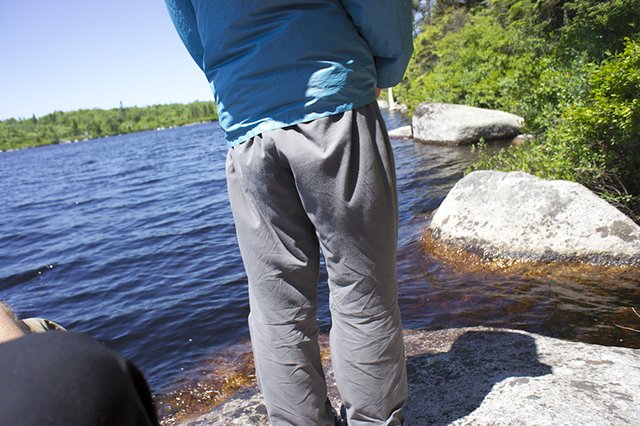 Mountain Hardware: FAIL!
Our latest attempt to find something for my son. I had such high hopes for these... oh well.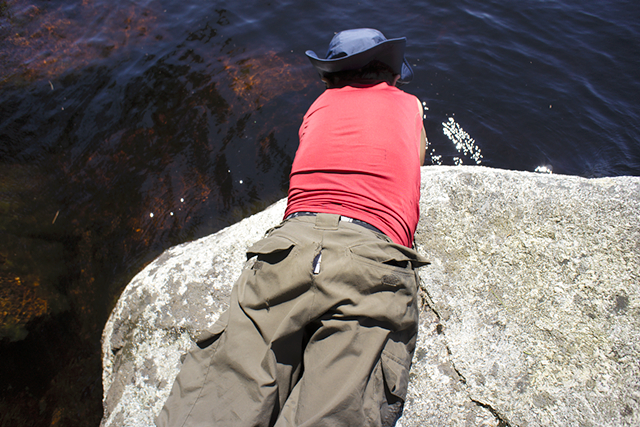 Patagonia: MAJOR PASS! ... but they don't make them anymore :-(
The photo below is of a pair of well used Patagonia girls' pants. They are on their fourth year, second child, and still going strong. Yes the rear pocket is blown, but I would expect some wear-and-tear after the amount of abuse these have seen. Why Patagonia, did you have to stop making these? Why can't anyone else make them like this?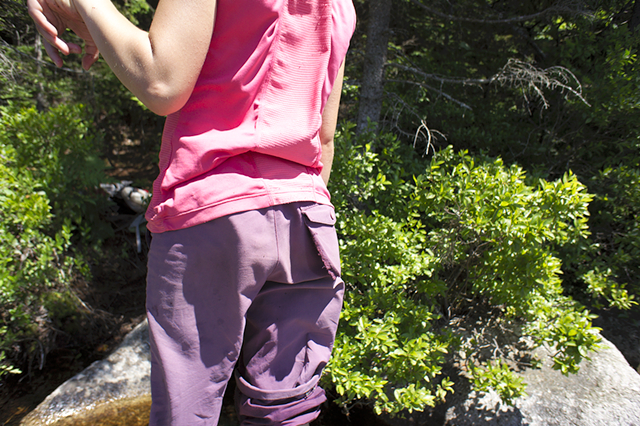 The Challenge
I am tired of spending my hard-earned money on stuff that doesn't work. I would like to issue a challenge to all childrens' outdoor clothing manufacturers: make me a pair of childrens' pants that ACTUALLY work in the outdoors. These are the criteria:
They need to be quick drying. No cotton! Nylon and polyester are great.
They need to last at LEAST a year. Multiple years preferred.
There need to be models available for both boys and girls.
If you provide me with a pair of pants, I promise that my kids will put them to the test in some of the toughest conditions that kids can dish out. I will then report the results here on this blog. If your pants pass the test, I will even pay you full price for them. As I said before, I am willing to pay for this stuff, but I want it to actually work.
So, who is up to the challenge? If you are, contact me.