Backpacks are a very important tool for enjoying the outdoors. At first glance, that sentence seems rather obvious. What is hidden in there however, is a can of worms... what backpack to get? These days it seems as if there is a sport-specific backpack for everything under the sun, and for someone on a budget, buying a variety of backpacks can get expensive really fast.
Typically when pondering a gear purchase, I endeavor to balance the following quality-attributes (can you tell I am a geek yet?):
Lightweight: The gear needs to be lightweight. Thanks to BackpackingLight and books such as Ray Jardine's Trail Life, I am learning a lot about what it means to travel light in the outdoors.
Durability: The gear needs to last. I am not made of money, and I don't want to be buying the same gear over-and-over again. Of course there will always be some things that can be expected to wear-out (i.e. footwear), and sometimes there are trade-offs to be made between lightweight and durability. Many times stuff is just so over-built that going lighter does not mean it will not last just as long. Purchasing from reputable manufacturers who stand behind their products helps too.
Multi-purpose: The more functions that a piece of gear can meet, the better. Of course there are limits to this. For example, I am not going to be wearing my winter boots to the beach just so I don't have to buy sandals. However, there are certain decisions that can be made to make a piece of gear more useful in multiple situations. If I can find the sweet-spot, in the end it means I have to purchase and carry less gear which is a good thing.
Simplicity: I like the KISS principle. The more bells and whistles a piece of equipment has, the heavier, the more complicated, and the more prone to failure it is. I prefer gear that is designed to be simple, having the features reduced to just those that are essential.
When it came to making a backpack purchase, I spent quite a bit of time researching the options and scouring the 'net to see what was out there. Somewhere along the way, I discovered a small company called CiloGear (I can't quite remember how I came across them, I think it may have been somewhere on the BackpackingLight forums). As soon as I saw their simple, elegant, modular designs, and their patented strap/compression system, it was in-love-at-first-sight.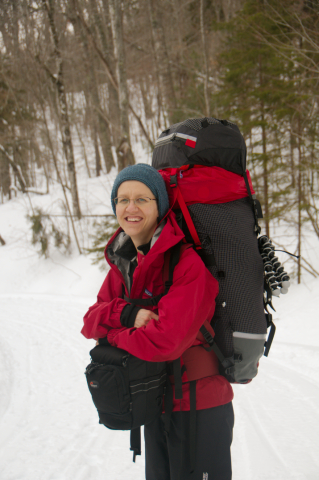 The versatility of a CiloGear pack is very impressive. Take their 60L WorkSack for eample: In a matter of minutes, it can be converted from a light-weight 22 litre frameless pack - perfect for day-hikes with the family - to a 90L internal-frame backpack for multi-day trips. If you want something smaller, you can even couple the removable hip-belt with the removable lid to create a fanny pack. The addition of various straps using their ingenious "D" system makes it very easy to do things like strap-on skis, a snowboard, snowshoes, hiking poles, ice-axes, or pretty much anything else you might need.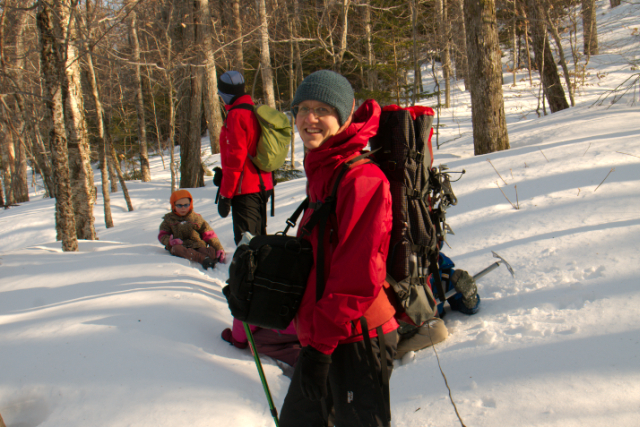 Of course using the deflated 60L pack as a day pack will not be as light as a minimal 22L day pack, or using the lid and hip-belt as a fanny pack will not be as light as a dedicated fanny pack, but it doesn't seem to be much of an issue. Overall, the packs are constructed with strong, light-weight materials which means that the compromises are minimal - it is still very light for what you get. When fully-expanded it can handle a tremendous amount of weight (who wants to do that though!), and is very light (and comfortable) for it's load carrying capacity. For me, at this time in my life, it has become the only pack I really use for most of my outdoor pursuits.