I am a clothing geek. Clothing selection is critical to having a safe, pleasant experience in the outdoors. When you are not in a waterproof, climate-controlled, bug-free environment, your clothes become the primary interface between you and the elements. I have been learning a lot about clothing over the past couple of years and continue to refine our systems as we spend more time outside.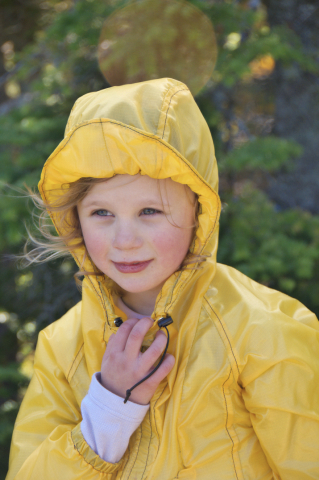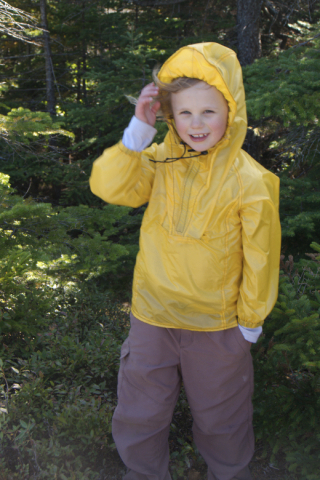 Finding the right clothes at the right price for a family of five can prove challenging at times. One little secret we use was outlined in a guest post I wrote a few months ago here. Another approach I have started to experiment with lately is to make some of the clothes myself, my latest project being a windbreaker for our youngest daughter.
This jacket pattern came from the Sandpiper Wind & Rain Suit made by The Green Pepper. The fabric used was the 1.1 oz nylon ripstop from Thru-Hiker. The only modification I made to the pattern was to not do the front pocket. In the future I also think I would change the hood a little so that it has less of a beak, and make it a full-zip instead of a velcro pull-over. In the end, we got exactly what we wanted: a highly breathable, light-weight, water-resistant windbreaker at a good price, in the right size, in the color of her choice. It was a win-win situation for everyone!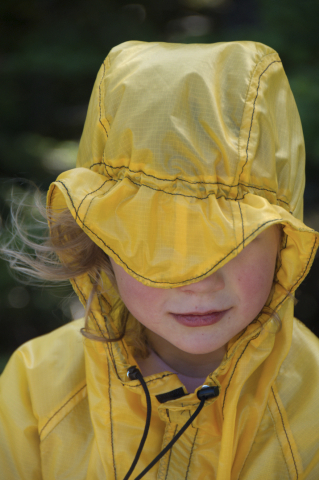 In case you might be interested in attempting to make some outdoor clothing (or gear) of your own, here are some great online resources that I have found: