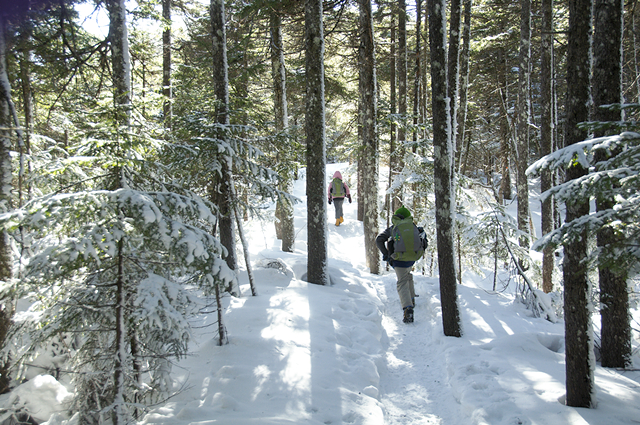 Do you have a hunger to transform your life, live your dreams, and make the most out of the limited time you have on this earth? Are you looking for a road map to guide you through the process? We recently finished a book that I would consider a definitive guide on how to, as the author puts it, "squeeze the most out of life".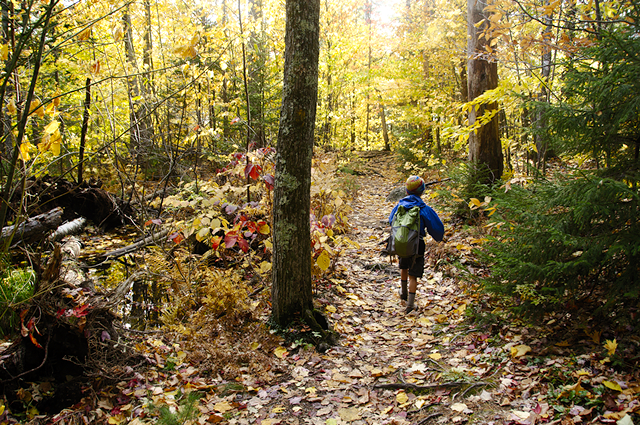 This past spring our family finished listening to an audiobook called Hike Your Own Hike - 7 Life Lessons from Backpacking Across America by Francis Tapon -  a book I discovered a couple years ago while researching thru-hiking. Originally, I was looking for adventure stories about the Appalachian Trail (AT). We like to read those out loud as a family. But when I read the Amazon reviews for Tapon's book I learned that it was actually more of a self-help book. It is about the lessons that Francis learned while hiking the AT and how he was able to apply those lessons to his life off-the-trail.
I figure that anyone who takes 4 - 6 months to embark on a thru-hike probably has learned a thing or two along the way. I was curious how those lessons translated into Francis' everyday life.
I will admit that initially we were a little skeptical. Being that Francis is single and has no kids, we weren't sure how much of what he had learned would apply to our own lives. Thankfully, this wasn't the case. Listening to the audio version of Hike Your Own Hike (HYOH) was a very cool experience for us - it was as if we had found a kindred spirit.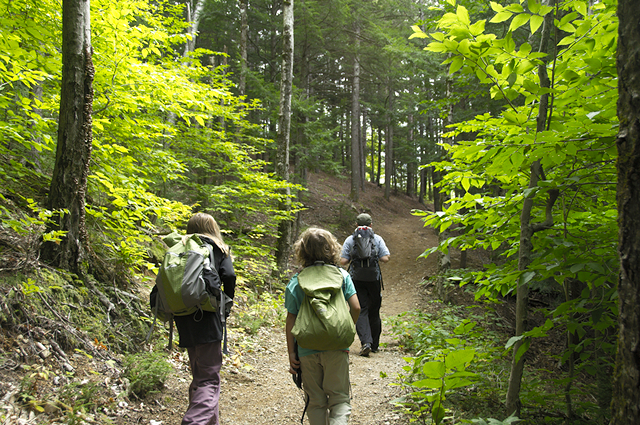 Chapter after chapter we found ourselves agreeing with almost everything he was saying. The material he covered was so relevant to where we are in our current stage of life, that there was no doubt in our minds that we were supposed to be reading this book right now.
As you may (or may not) be aware, our family has been going through a transformation. We are right now in the midst of moving (literally) towards our dreams. It has been a long, slow process for us - years in the making. We've made hard decisions, put in long hours, and done our best to swim upstream when it would have been so much easier to just go with the flow.
A lot of the things we have done to get to this point are not societal norms. We have struggled sometimes because finding confirmation for non-mainstream decisions is hard to come-by. Reading this book was such a huge confirmation for us - on so many levels - that it gave us new found confidence to blaze ahead on our current course.
HYOH lays out in very clear terms all of the principles required to maximize life. Not just live the life you want, but how to get the absolute most out if it that you can. Francis leaves no stone unturned. He deals with everything from finances and serving others to diet and fitness. Right down to the nitty gritty details of what you should and shouldn't eat.
This is not a book about moderation. This is not about middle-of-the-road mediocrity. It is about making hard choices, being disciplined, and living a life fueled with passion. The kind of book that really gets us revved-up!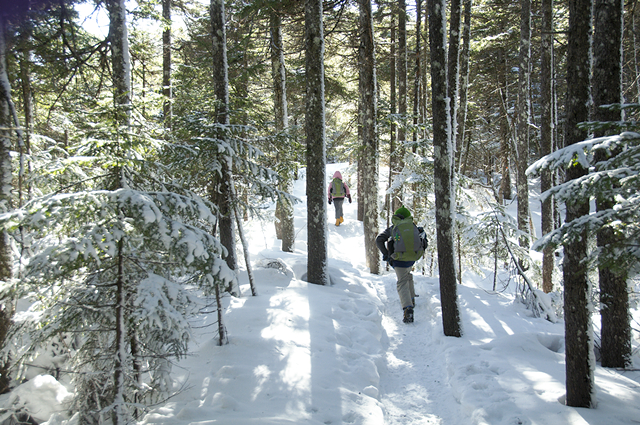 What We Liked:
The material is excellent and the advice is sound. The book is designed such that it can be put to use by anyone no matter what their passion or their stage of life.
Easy to digest. The book is well laid-out, easy to understand, and full of practical information.
Lots of great quotes, anecdotes, and stories keep the material entertaining throughout.
A myriad of examples and illustrations are used throughout. These cover a wide range of people in different life situations, so there is most certainly something almost anyone can relate to (this is a downside too, see below).
We like that Francis narrates his own book! You feel like you get to know the author a little better that way.
What We Didn't Like:
We listened to this as an audiobook but don't necessarily recommend that you do the same. If you do, make sure you get a print/ebook version as well. The material is much better suited to print as you will find yourself wanting to refer back to it often.
The chime sound denoting the different book sections was very loud and jarring. We listened to most of this book while driving to and from our weekend hikes and in the car we had to turn up the volume to hear the narration. The volume was fine for the voices but the chime was way too overpowering.
Some of the illustrations he uses describe people/situations so different than us that we couldn't relate. While I am sure they might be someone's reality, they certainly weren't ours.